We are proud to introduce our senior leadership
To ensure our company's operations comply with the world's best standards, our senior leadership drives the day-to-day business activities in line with the decisions of our board of directors.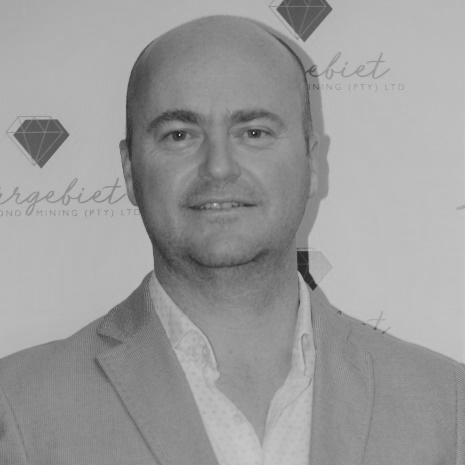 Paul obtained his B.Com degree in 1999 with the support of a Namdeb bursary (from 1996) and commenced his career with Namdeb during 2000. He did his training at Namdeb and progressed in Management and Cost Accounting and then Project Accounting for the company. where after he relocated to DeBeers in JHB to continue to focus on Strategic Projects for the company. He led their regional office from 2007 when they relocated to CPT where they formed a strategic alliance with an EPCM company. Paul was promoted in the position of Financial Manager post the economic crisis of 2009 where after he transferred back to lead their Strategic Project department between 2012-2015. He accepted the transition back to operations at the end of 2015 to lead their largest land-based operations as Mine Manager until the end of 2017 when he decided to resign from the company.
Paul joined North River Resources PLC as CFO to opethe Namib Lead & Zinc underground mine in Namibia during its project and production ramp-up stage. It is during this stint that Paul decided to return back to the diamond industry with a short stint at Trustco Resources and then accepted the position of General Manager with Sperrgebiet Diamond Mining (Pty) Ltd, a fully owned Namibian mining company under control of the Lewcor Holdings Group.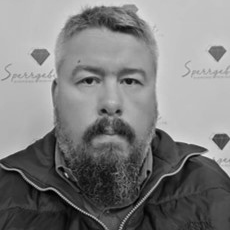 Hermanus started his career at Namdeb in 1999 as a process operator in Oranjemund. He then completed his B.Tech degree in 2003, after which he did his metallurgical development program at Namdeb's Elizabeth Bay mine south of Lüderitz in 2004/2005. Mid 2007 he left Namdeb as Process Engineer: Final Recovery to join Gekko Systems as a technical sale engineer, supporting clients in Africa. Returning to Diamond mining in 2010 as a mineral process engineer for Minopex at GemDiamonds' Letseng mine in Lesotho. In June 2011, he was transferred to DRA Cape Town as Process Engineer, completing projects in diamond mining from Botswana (Karowe Mine) to Eastern Siberia (Myrni Mine), also improving on his experience in base and precious metal, notably as Commissioning Manager at Randgold's Kibali Gold Mine processing facility. Covering project across the African Continent. In 2018 he started his own Consulting business with additional scope as a Short-term Technical Resource, kicking of as Project Manager for a Namakwa Diamonds project at their Kao mine in Lesotho, then assisting Namib Lead & Zinc mine to achieve final operational readiness and produce a sellable grade in Lead and Zinc Concentrate, also standing in Plant Manager when position became available and assisting to source the correct candidate for the position. In 2020 he was contracted by SDM as Process Superintendent to bring the Elizabeth Bay processing facility back online and achieve operational readiness to receive Run-of-Mine material under new ownership.
Alfeus (Barney) Gariseb started his safety career at Namdeb in 2005 moving from operations into safety. He started studying for the Safety Management degree which he obtained in 2014 from UNISA. In 2008 he resigned from Namdeb and accepted a position with the Roads Construction Company as a Safety officer for the southern operations. Alpheus was later transferred to Tsumeb whereby the company was building the bitumen road between Tsumeb and Katwitwi. After a short stint at RCC the position of HSE Superintendent come up at Namibia Custom Smelters (now Dundee Precious Metals) and he resigned from RCC and accepted the position of HSE Superintendent. With the transition of Namibia Custom Smelters to Dundee Precious Metals Alfeus, was then promoted to the position of Safety manager in 2010, a position he held for 8 years. In 2019 he was moved to the position of Business Improvement Specialist whereby he was tasked with corporate Safety in the Work Management model for the maintenance and operations team. Dundee Precious Metals embark on a workforce reduction initiative in 2022 and with the voluntary early retirement package offered he retired in April 2022. He joined SDM in September 2022.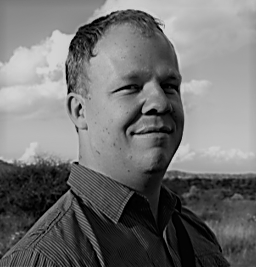 Wolfgang obtained his BSc degree in 2008 from the University of the Free State, South Africa. He was a bursary holder at Rössing Uranium (RUL) and commenced his role as a Geologist at Rössing in 2009 and remained with Rössing until 2012. At the end of 2012, Wolfgang accepted a role as Project Geologist with Rio Tinto Iron Ore, Australia where he remained until September 2015. Wolfgang and his family returned to Namibia in 2015 where he was employed as a Senior Production Geologist at Swakop Uranium during the mine's start-up phase. In 2019 he was transferred to the Resource Evaluation section with a title change to Senior Evaluation Geologist. Wolfgang ended his tenure with Swakop Uranium in September 2022 and moved to Sperrgebiet Diamond Mining as a Resource Geologist.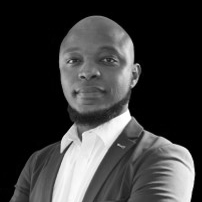 Tuhafeni graduated with an honors degree in mining engineering from the University of Namibia. He then began his career with Namdeb during the same year as a graduate engineer, where he was involved with improvement projects and later took on the role of short-term mine planner for Namdeb's Orange River Mines from 2015 to 2016.
In 2016, he was appointed as a mine overseer and managed the management of the SCM North mining areas with their associated mining teams, for all standards, and activities. It was also during this tenure as mine overseer that he concurrently completed an MBA with the UCT Graduate School of Business in 2019 and 2020.
In 2020, Tuhafeni was promoted to the role of Mining Process Manager. His responsibilities included strip mining and managing strategic mining contracts, which include loading and hauling, scalping, and setting up a drilling and blasting contract.
In 2022, Tuhafeni accepted an opportunity to join Sperrgebiet Diamond Mining (Pty) Ltd. as the Mining Manager.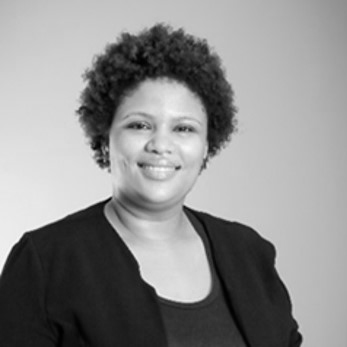 Ms Maxine Elizabeth Körner holds a Bachelor's degree in Law (Honours), and a Baccalaureus Juris (B. Juris) from the University of Namibia obtained in 2014 and 2017 respectively. She has a Risk Management Certificate from the University of Stellenbosch Business School in 2020. She started her legal career at LSS Labour Management as a Junior Legal Advisor in 2016, thereafter she moved to Trustco (Legal Shield) as a Legal Consultant. In 2018 Maxine became the Segment Company Secretary for Trustco Holdings Namibia a JSE and NSX listed entity. Maxine was the Corporate Governance Specialist for PPS Insurance (Namibia) and worked as a Consultant for Letshego Bank (Namibia) in their Governance and Legal Department. She was also the Consultancy Company Secretary and Legal Advisor for the Namibia Institute of Corporate Governance (NICG) and a Company Secretary Consultant for the Namibia Estate Agents Board (NEAB).
Maxine is currently enrolled as a candidate with the Justice Training Centre (JTC) at the University of Namibia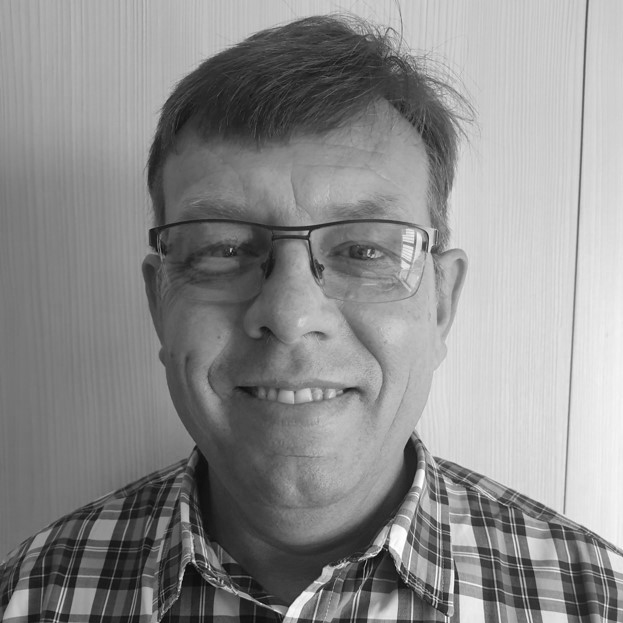 Waldo obtained his B.Eng. degree in 1992 with the support of an ISCOR Mining bursary (from 1989) and commenced his career with ISCOR Mining during 1993 at Grootegeluk Coal Mine. He did his training at ISCOR Mining and progressed in Maintenance and Project Management for ISCOR.
He took up the position as Section engineer at Elizabeth Bay mine in 2001 with DeBeers seconded to Namdeb and did maintenance management and project management at Elizabeth Bay mine till 2006 where after he relocated to DeBeers in JHB to continue to focus on Strategic Projects for Namdeb as Project Engineer. He became a Project Manager from 2010 for the reginal Namdeb project office located in Cape Town until 2021.
Waldo joined Sperrgebiet Diamond Mining as Engineering Manager, a fully owned Namibian mining company under control of the Lewcor Holdings Group in March 2021.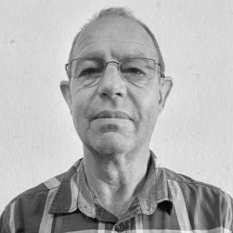 Jasper joined the South African Police Force in 1974 and after served in the South-West African Police and Namibian Police Force's. He left the Namibian Police Force during 1990 as an Inspector.
After a short stint of two years in the private sector, joined CDM during 1993 as a Senior Security Officer at Luderitz's Elizabeth Bay mine. He worked in various Security disciplines and was promoted to Co-ordinating Security Officer during 2017 and was in charge of the Security department for the last eight years until his retirement after a total of 24 years of service at CDM/Namdeb.
Jasper did various Security courses and also completed a Security Management Diploma through Unisa.
Jasper joined Sperrgebiet Diamonds during 2020 as Security Superintendent in Luderitz.
A seasoned Financial and Management Accounting Professional with 15 years hands-on experience in the Financial and Management Accounting field. A highly motivated and results driven professional who has over ten years of invaluable experience in leading and developing a successful finance team.
Skilled in numerous financial and accounting fields, including preparing Annual Financial reports, formulation, implementation and monitoring of strategic business plans to having the ability to handle complex assignments effectively & possessing the confidence to work as part of a team or independently. She is a flexible, creative and results oriented professional.
She believes in dynamic, sustainable and cost effective world-class solutions to Accounting challenges.
The decade plus long Financial and Management Accounting career has exposure in world class Financial and Management Accounting systems, taxation, Management and supervisory in retail, Power and Mining sector.