We are proud to introduce our board of directors
With the appropriate skills, independence, and knowledge, our board of directors continuously develops and improves the corporate management system to ensure the company's operations comply with the world's best standards.
Our independent directors ensure the company's high investment and profitability prospects.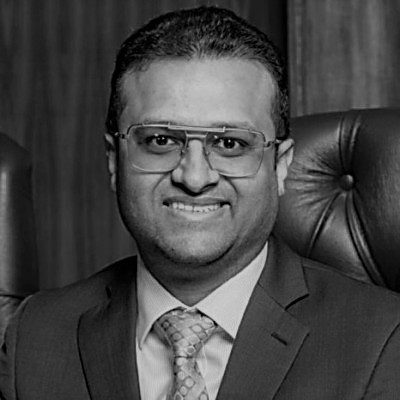 Manit started his career in Assurance and Auditing, moved to Investment Banking, and then turned to Strategy, Innovation, and Turnaround Management. Manit currently sits on the Board as Chief Executive Officer of RioZim Limited. Before this appointment, he was the Chief Operations Officer of the Group. Manit has been part of RioZim for over seven years and has played an integral part in assisting the teams at RioZim Limited and RZM Murowa (Private) Limited through their successful turnarounds.
He holds a master's degree in finance having attended the London Metropolitan Business School (LMBS) and the London School of Economics. He is a member of the Institute of Chartered Accountants in India (ICAI) and the ISACA in the USA. Manit is also an alumnus of the Harvard Business School.
Mustafa is currently the CEO of Masawara Insurance in Botswana, Uganda, and Zimbabwe with investments in general insurance, life assurance, reinsurance, asset management, and microfinance. Mustafa started his career at Motorola in the USA where he spent 10 years in the Communication Division before moving to Zimbabwe in October of 1996 to pursue a different career path. Mustafa graduated from University College London with a BSc in Chemical Engineering in 1980, and a BSc in Electrical Engineering from Florida Atlantic University in 1986. Mustafa furthered his academic career and obtained an MBA from Florida International University whilst working for Motorola.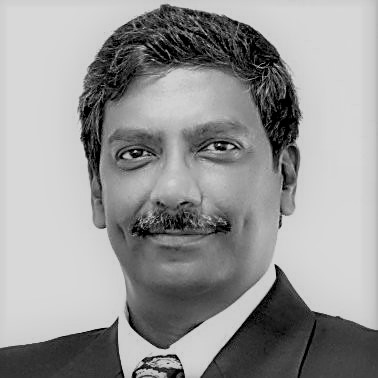 Rajgopal holds a B Com Honours Degree from St Xavier's College, University of Calcutta, and a CPA from the American Institute of Certified Public Accountants. He is an Associate Member of the Institute of Chartered Accountants of India as well as an Associate Member of the Institute of Company Secretaries of India. He has more than 30 years of experience at the senior management level in the airports, aviation, infrastructure, mining, project management, energy (including renewables), BOOT, PPP as well as EPC, manufacturing, and financial services industries across India, the United Kingdom, Asia Pacific, Middle East, and Africa. Rajgopal has expertise in business turnaround with a proven track record in setting up, scaling up, and heading business operations in alignment with organisational goals of revenue maximisation and market leadership. Over the last 20 years, he has specialised in business development, strategic planning, business growth and expansion, strategic finance, IPOs and fundraising, corporate governance, risk management, contract management, cost optimisation, stakeholder, and team management.
Helmuth is one of the directors of Lewcor, an innovative family business with its heart set on developing the country for the people of Namibia. Being part of a family business has resulted in Helmuth growing up to love the industry and this becoming his passion. With more than 20 years' experience in both mining and civil engineering, Helmuth has been overseeing the ongoing operations of all divisions within Lewcor. He attended Master Mining in Cape Town, doing blasting and blasting assistance courses. Helmuth has a Heavy Earthmoving Operator's permit and licences for the entire LEWCOR fleet. He also completed the HSE / Oshas and Nosa safety courses.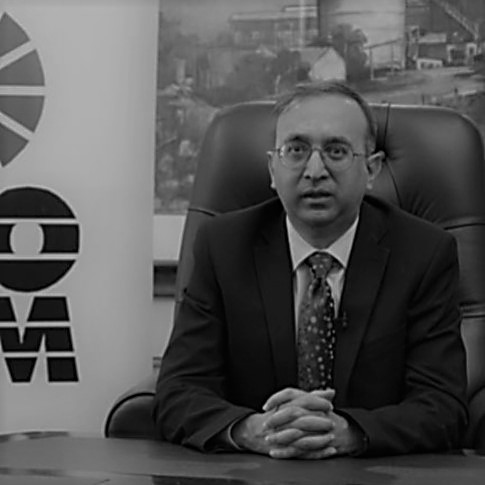 Saleem is a Fellow of the Chartered Institute of Insurance (UK) and was the winner of the H G Greening award, which rewards the first prize in all life subjects worldwide. He is also a holder of a Licence – ès Sciences Economiques from the University of Montpellier, France, and is a Harvard Business School Alumni having followed the Advanced Management Program. At
present, Saleem is primarily engaged in providing business facilitation and consultancy services in Africa.
In addition, Saleem serves as an independent, non-executive director in several organisations, including Warwyck Private Bank Ltd. — the first private bank which he established in Mauritius in 2014. Saleem is also an Associate Director of Africa Practice and is the Honorary Consul of Malaysia in Mauritius. Previously Saleem spent 23 years in various management and directorship positions in the financial services and trading industries. Saleem has also led several transactions including listings, delistings, privatisation, corporate mergers, and acquisitions.