We are proud to introduce our leadership support team
To ensure our company's operations comply with the world's best standards, our leadership support team take care of controlling the production process to ensure production of goods and services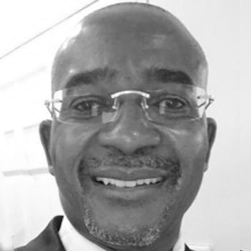 Dannii Haakuria is an independent supply chain & logistics management consultant in private practice with responsibility for best practice fit and supply chain process efficiencies. His primary focus is international trade, global shipping and customs affairs. In addition, he specializes in strategic sourcing as a pivot of supply chain management including materials management (warehouse management, inventory optimization and best of breed ERP implementation from cradle to grave).
Prior to joining Sperrgebiet Diamond (Pty) Ltd, Dannii fulfilled various roles in various countries, notably the DRC (Ivanhoe Mines Ltd), Ghana (Adamus Resources & Gold Fields), Mauritius (BIA Group), Namibia (Elgin Brown & Hamer, Ministry of Trade & Industry, Rössing Uranium Ltd, Anglo American (SZ), Telecom Namibia), South Africa (Acacia Mining, Anglo American plc), Tanzania (Buzwagi Gold Mine), Sierra Leone (ADG Global Supply - Australia, African Minerals Ltd, Sierra Rutile Ltd) et al. Notable is his 22 years of industry experience in Supply chain downstream activities – purchasing, global shipping and logistics for various corporate tier companies in the extractive resources industry.
Dannii Haakuria received a Post Graduate Diploma in Foreign Trade and International Business (specializing in trade in emerging economies) from the Maastricht School of Management (1996), Maastricht, The Netherlands, graduated from the University of Stellenbosch, South Africa thru the accelerated Management Development Programme (MDP) (2005) and is graduating in October/November 2022 having read for a dual certification Executive Master of Business Administration (EMBA) in Supply Chain & Logistics and an International Master of Business Administration (IMBA) – International Business from Università Degli Studi Guglielmo Marconi, Rome, Italy . He has extensive knowledge and training thru various industry certification bodies (CIPS), APICS et al.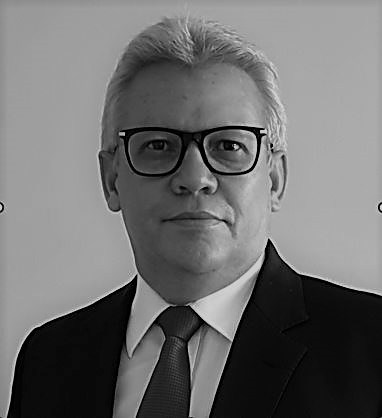 Peter obtained his B.Sc. Mining Engineering degree in 1985 from Queen's University, Canada with the support from the Rössing student program. He started his professional career at Rössing Uranium as Graduate Mine Planning Engineer. Peter was then seconded to Kennecott Utah Copper in the USA as Operations Engineer at Bigham Canyon Mine. After 3-year secondment he returned to Rössing as Chief Mining Engineer. After leaving Rössing in 1996, Peter joined Goldfields in Ghana to start the Tarwka Open Pit Gold Mine as Sr Planning Engineer. In 2000 Peter joined Anglogold Ashanti at Chief Mining Engineer at Morila Gold Mine in Mali and in 2005 transferred to Anglogold Ashanti Australia as Mine Planning Manager. Peter than returned to Namibia in 2010 and worked with Bannerman as Chief Operating Officer, followed by a 2-year assignment as SVP for ARMZ/Uranium One in Moscow and Tanzania.
Peter then returned to Namibia in 2013 to join Reptile Uranium as Country Manager for 3 years. He took up the position as General Manager at Weatherly's Tschudi Copper Mine in Northern Namibia. Peter then joined Qubeka Mining Consultants as an Associate in March 2019. Since joining Qubeka, Peter continues to serve the Namibian mining industry completed various studies and projects for clients such as Rössing Uranium, Otjikoto Gold Mine, Navachab Gold Mine, Gecko Mining, and recently Sperrgebiet Diamond Mining.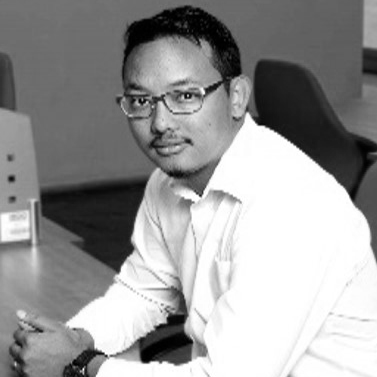 John obtained his B-Com(Acc) in 2014 with the help of a BDO Namibia bursary. He completed his articles by 2017 at BDO Namibia and also managed to complete two Advanced Diploma's in the Theory of Accounting Science at NUST (2015) and UNISA (2017) respectively. John continued his career as an audit supervisor and completed his Post-graduate Diploma in the Applied Accounting Science via UNISA during 2018. He is currently in pursued towards becoming a Chartered Accountant after completing his ITC (Board 1) in September 2021, thereafter his APC (Board 2) during 2022.
John managed to gain seven and half years of audit experience within the different industries, being from as small as donor funded organizations, small and medium enterprises to as big as JSE listed companies. He supervised a team of +/- eight audit trainees. He has about three years experience in auditing a mine and manufacturing companies specific.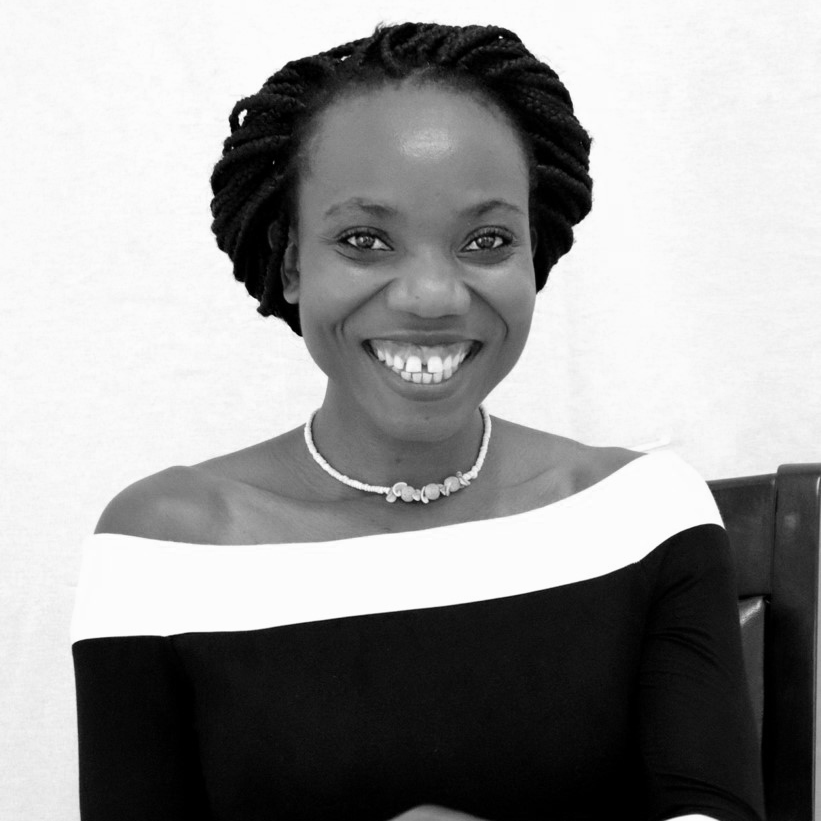 Mary obtained her BSc in Computer Science and Geology from the University of Namibia and a BSc in Geology from the University of Cape Town in 2007 and 2008, respectively. She started her geology career in the uranium and gold sectors as an exploration geologist before pursing an MSc in Geology at Curtin University in Australia in 2010. Upon her return, Mary worked for the Ministry of Mines and Energy in the Economic Geology division and was responsible for ore deposit research and investor liaison. In 2013, she joined NAMDEB as a near-mine exploration geologist. In her 5 years with NAMDEB, Mary ran numerous resource definition campaigns, including geological modelling and mineral resource estimation, both at Mining Area 1 and at Elizabeth Bay Mine. In addition, she gained experience in the production environment and was responsible for resource reconciliation and grade control. In 2018, Mary left Namdeb to pursue an MSc in Mineral Resource Management at the University of Dundee in the UK. Since then, she has started a consultancy offering geological services to the mining industry. Her current clients are in the diamond, gold and fluorspar sectors. On the professional front, Mary is registered with the South African Council for Natural Scientific Professions and the Geological Society of South Africa. She is also the Africa Regional Councillor for the International Association on the Genesis of Ore Deposits.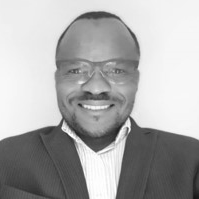 2008-2010: International Marine Dredging Holding (IMDH) – Design Engineer
Eino was part of the team converting a container ship into a marine diamond mining vessels (MV the Explorer, as well carrying improvement projects onboard of MV Ya Toivo.
2010-2012: Ohorongo Cement- Design and Project Engineer
Eino was responsible for inhouse engineering design work as well as overseeing commissioning of the cement manufacturing plant.
2012-2017: Namdeb: Section Engineer- Inshore Project
Eino was responsible for managing the operation and maintenance of the self-elevating jack-up platforms (Sea Walker- PDP), operating in the surf zone (ultra-shallow - near-shore water) for mining resources development.
2018: Namdeb- Divisional Engineer - E BAY Mine
2019: Namdeb – Divisional Engineer- Orange River Mine
Eino was responsible for managing people, process, systems and performance of processing plants and ensuring that plant maintenance is optimized and delivered effectively whilst adhering to all safety and legislative requirements.
Eino resigned from Namdeb end of 2019, for further studies 2020 and 2021, upon completion of his studies he accepted an offer from Swakop Uranium as a senior Engineer. Eino will join Sperrgebiet Diamond Mining in October 2022.
Passion/Hobbies
Eino is passionate about processes improvement as well as developing high performing teams. Eino is an avid runner and a cyclist.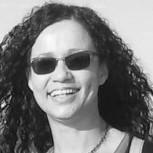 Fiona obtained a Masters Degree and Graduate Diploma in Environmental Management and Development from the Australian National University in 1999 and 1998 respectively.
She joined the Mining Industry in 2000 and held positions as Environmental Manager at Namdeb Diamond Corporation (Pty) Ltd, De Beers Marine Namibia (Pty) Ltd and Langer Heinrich Uranium (Pty) Ltd, and as an Environmentalist at Swakop Uranium (Pty) Ltd.
In addition to Sperrgebiet Diamond Mining (Pty) Ltd, she also provided Environmental Consulting Services to Namdeb Diamond Corporation (Pty) Ltd, Dundee Precious Metals Tsumeb (Pty) Ltd and B2Gold Namibia (Pty) Ltd.